How to successfully conduct mystery research
Mini-Guide
At Möbius, we have made the standard approach for mystery research our own, thanks to proven methodologies, research, innovative thinking and a lot of experiences in the past. It consists of four steps, which will be explained in detail, each time accompanied by a practical example.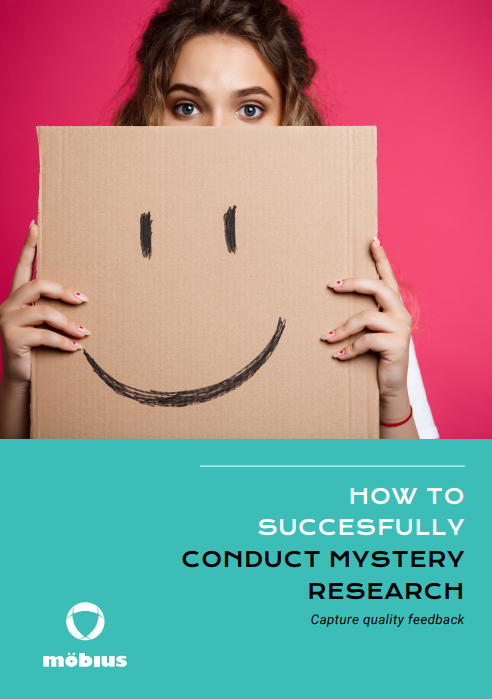 A standard approach for mystery research
More than ever, companies work in a network of organisations. This makes it difficult to guarantee the satisfaction of their customers themselves. To measure quality of service or compliance with regulation, mystery research can be a valuable tool. We've developed a practical mini-guide in which we will provide information about our standard approach.
Read our mini-guide and discover:
How and why organisations invest in mystery research, not only limited to in-store evaluations, but also for other channels, e.g. telephone, email, website …
The first steps to take
Inspiring cases
Trends for the future
Contact us
Would you like to know more about mystery research or would you like to exchange views? We would be happy to help you!