A customer centric organisation: from touchpoint to journey thinking
Mini-Guide
Only by looking at the customer's overall experience along the entire journey can you start to understand how to improve customer and business performance.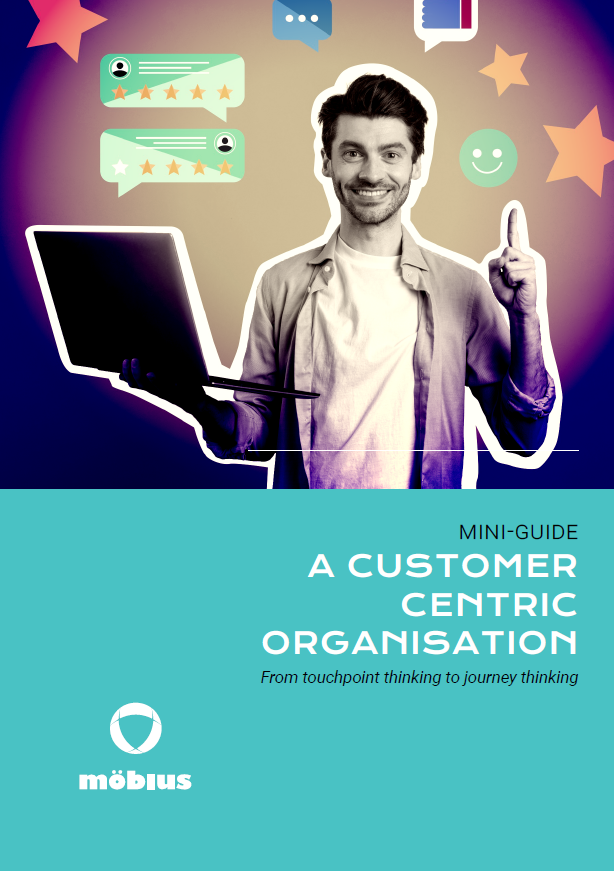 Focus on the journey
Research has shown that companies that perform best on journeys have a more distinct competitive advantage than those that excel at touchpoints. Companies merely focusing on improving individual interactions, miss the bigger and more important picture: the customer's overall experience along the journey.
In other words, customer journeys matter. They have become key for winning organisations. Thinking about customer journeys instead of single interactions requires an operational and cultural shift.
.
Read our mini-guide and discover:
Our overall approach to shift your organisation from touchpoint thinking to journey thinking
Inspiring cases
Contact us
Would you like to know more about mystery research or would you like to exchange views? We would be happy to help you!