The second semester at the University is already well advanced, and many last-year students are now searching for their first job. It is not always easy to get an idea of what the job entails on a day-to-day basis. That's why we decided to grill Bavo and Aurillac, two people who follow the YG Data Analytics track at Möbius Business Redesign.
Hi Bavo and Aurillac! You are both YG Data Analytics at Möbius. Bavo, you have been working for Mobius for almost one year now. Aurillac, you are already a "Möbian" since two years. We are curious to hear how you experienced your time at Möbius so far. For aspiring YG's it can be difficult to imagine what your job looks like. Can you explain what your job entails on a daily basis?
Aurillac: No day is the same in our team. It will even be difficult to predict what next week will look like. Below could go as a typical week as YG data analytics at Möbius though: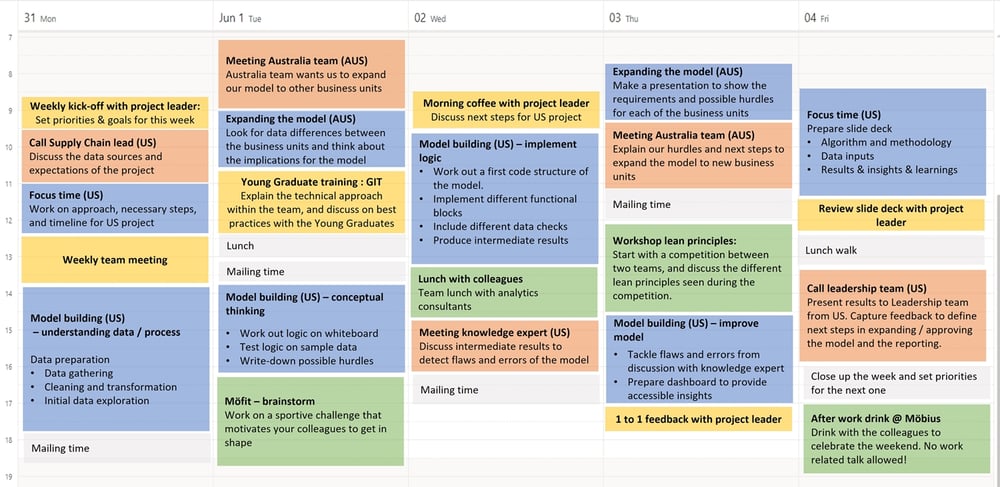 Seems like a very diverse schedule indeed. As data analyst, you typically have to do some coding work. Is this also the case at Möbius?
Bavo: It is a common misconception that as a data analyst, you're only doing coding work. The model building part is only 50% of our work. This part typically entails creating a new program from scratch, or adapting and finetuning an existing model to meet a certain business need. Although these models are often designed to find answers to complex problems, the models I build are as simple and as light-weight as possible. After a couple of days or weeks the model reaches finalisation and is advanced enough to provide valuable insights and solve though questions. I'm often the sole developer on models, which gives me the freedom to tackle the problem in my own way. Due to the rapid iterations, it doesn't feel at all as software development. It is much more fast-paced and goal-oriented.
Aurillac: Before and during coding, I require a good understanding of the business need first and the available data. Thinking before doing.
Sounds interesting to connect the dots between the business and the data. Besides the model building part, do you already get the opportunity to interact with the client from the start?
Aurillac: It is safe to say that the meetings with the client are the baseline tool for my work as consultant. From the start, you get the opportunity to have meetings with the client. These conversations are the opportunity to understand the client's problem and the fundamentals of the business. Communication with the client also comes into place when I want share the bigger picture with the client. Here, storytelling is essential. It requires a focus on tailoring the information to my audience, making the complex simple, removing the noise and focusing the attention on the key insights. Without doubt, I can state that the talent of a good data analyst is becoming less analytical and more about being creative.
What implication does working with a global client have?
Bavo: As I work with people all over the world, from different time zones, I have the flexibility of sliding hours. An early morning call with a client in Australia, gets me out of bed early and creates place for a pleasant drink on Friday afternoon. Those occasions are ideal to catch up with some colleagues I don't work with on a daily basis.
I can imagine! How does the collaboration with inside the team look like?
Aurillac: As priorities shift regularly, alignment with other colleagues in our data analytics team is vital. Indeed, working under time pressure forces myself to make hard choices on what to do next. Sometimes work has to be handed over to other team members and packages of work have to be delegated among my peers.
Bavo: Working in the Analytics team of Möbius also provides opportunities to grow quickly. There are often meetings dedicated to share knowledge, best practices and discuss tips to tackle problems.
Besides all the hard work, is there also some time left for some fun activities?
Bavo: Of course! As a consultant with Möbius, I can manage my own time schedule which also allows me to make time for Möfit - an initiative around healthy lifestyle – and for the party committee - the group that organises fun activities.
Sound like a fun place there! Can you summarise why graduates should choose to work as a YG data analytics at Möbius?
Aurillac: Being a part of the Möbius Analytics team is a challenge which allows you to learn a lot, while having a lot of impact on your projects. Analytics in Möbius is not only about coding or cleaning data, but also about understanding the client's needs, about seeing opportunities for innovations that make efficient use of data, and about delivering excellent results that satisfy the customer. Our team has a real shoulder to shoulder mentality, with the drive to make each team member a better consultant. We are looking forward to bringing our game up with you, our extraordinary new business analyst!
Are you looking to combine business consulting with data analytics? Check out the opportunities on: https://www.mobius.eu/en/careers/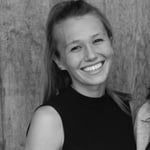 Aurillac Boury
At University I discovered I love analysing data, playing with numbers and problem solving complex questions. In the digital world we are living in, there is so much data available, but lots of the data is lost as too few people were able to gain insights from it. This made me eager to jump in the world of the data analytics. The only thing that was missing during my studies was to create meaning and add value with the work that I was doing.
I am grateful I got in contact with Mobius! They give me the opportunity to use my technical data analytics skills by supporting the business needs of one of the world's largest pharmaceutical companies. At Möbius I am surrounded by so many skilled people who help me to develop and grow to the fullest.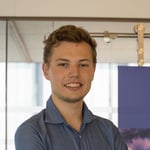 Bavo Brutsaert
During my last years of High School, I was dreaming about being an inventor to create a better world. Driven by my passion for sports and its need for a healthy lifestyle, I realised the importance of accessible Health Care for every human being. As a student I started to pursue this dream by studying for Biomedical Engineer, and by organising sports events for my fellow students on a voluntary basis. Finally, through my master thesis and an internship at Epilog, I contributed to research on dementia and sleep disorders using machine/deep learning techniques on EEG data.
During those moments I realised the importance of data in an efficiently organised health care system. For me, Möbius brings both health and data together, allowing me to pursuit my dream of contributing to an efficient organisation of accessible Health Care.